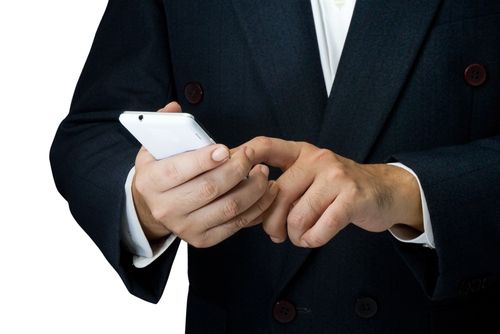 In the mobile device game, the general perception is that Apple is the industry innovator and that the rest of the pack is just playing catch up.  The popularity of the iPhone over the past 5 years is a marvel, and Apple has been aggressively protecting their thought leadership with patent wars and by raising the bar on their competitors each and every year.  This year, Samsung is pulling out all the stops to give Android fans something truly innovative to cheer about – the SIII – and by doing it 4 months before the release of the new iPhone, it gives us plenty of time to speculate if the Apple can actually raise the bar again this year.  Maybe its Samsung and Android's turn…
The SIII device was launched in June in the UK with great fanfare.  The high demand for the device pushed back the launch dates in the US at all of the major carriers.  Customers at AT&T expecting their devices around June 22 may still be waiting, and Verizon customers won't see the device until July 10th.  Samsung estimates that they will sell 10 million SIII devices worldwide within the first two months of its launch.
So what's so cool about this device that has Android fans excited?
Ice Cream Sandwich – Features the new Android OS 4.0 with the promise of an upgrade to the next Android version, Jellybean, later this year.
Facial Recognition – Front facing camera can recognize your face to unlock the device and to control the screen dimmer so that the device screen doesn't dim or shut off as you are reading an email or a book on your device.
8 MP camera with zero-lag shutter speed – This takes away that annoying delay to get the best possible pictures.  There is also Photo Buddy Share where you can program the device to recognize your friend's faces and instantly upload/share photos with them after they are taken.
S-Beam – Transfer pictures, videos, and other data by simply touching two SIII's back-to-back.  Easy to do and a quick transfer with no Wi-Fi connection needed.
S-Voice – Playing a little catch up here, but this is enhanced voice command like Siri.  Maybe this will be an incent Apple to stop the John Malkovich commercials.
Media Sharing – Project videos, streaming movies, and slideshows to your Samsung SmartTV.
NFC TecTiles – This one is my personal favorite.  SIII users can purchase packages of TecTiles (5 for $14.99), which are NFC sensors that can be paired with your SIII device.  The SIII can be programmed to execute phone/text commands, launch apps, or share social status/location information after a TecTile is swiped by the device.  A practical example would be placing a TecTile on your nightstand so that all you have to do is tap your device to activate your alarm and put your device in sleep mode before going to bed.  I believe this will progress into much more complex tasks like unlocking your front door, starting your car, or turning on the lights when you walk in the door.
On top of all of these cool features, the device also looks great, is lightweight, has a very speedy quad core processor, 4G/LTE compatible, and features a huge 4.8" HD AMOLED screen.
All in all, it feels as if Samsung really put a lot of focus and resource into making this device great, and I hope the response from the Android faithful will incent them to keep aiming even higher as they compete with Apple in the future.  Also be on the lookout for TecTiles, they may become pretty popular as well.
We want to hear from you! Tell us what you think of the new Samsung SIII below.