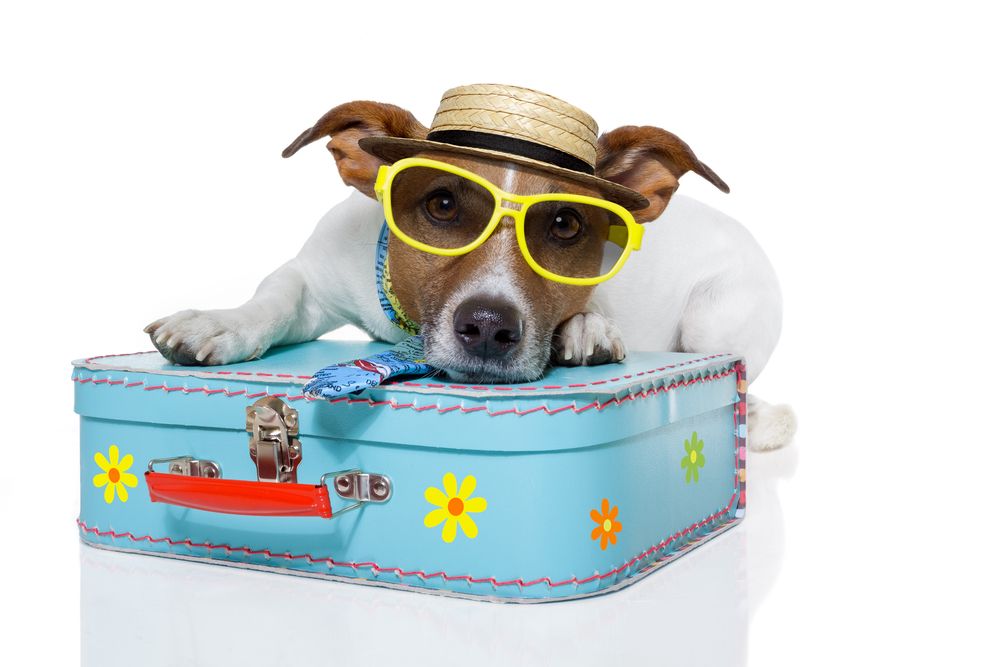 Our pets are moving from the backyard into the family room and becoming more and more integrated into our lives. They are featured in our custom-created calendars and holiday cards and we can't imagine life without them, so it's only natural to want to include them on our vacations. If you're considering traveling with your furry family member this summer, here are some things to keep in mind:
1. Before you embark on your journey, schedule an appointment with your vet to get a regular check-up. It will also be a good time to discuss your travel plans and make sure your pet is up to date on all vaccinations. Scheduling regular vaccinations can help to prevent long-term problems such as feline calicivirus, rhinotracheitis, leukemia, chlamydia, feline infectious peritonitis, ringworm panleukopenia and rabies. Also, and especially if you're traveling within the U.S., consider purchasing pet insurance. Providers like us will allow you to visit any licensed vet in country in the the event of an injury/illness.
2. Look into a pet carrier case that will allow your smaller pets to travel comfortably. Many of these cases are now collapsible, which makes it easy to pack in your luggage.
3. Prior to leaving, be sure to check with the hotel to find out if they are pet-friendly. Good questions to ask include: Do you allow pets to stay in hotel rooms? What are the size limitations? Are there grassy areas for pets to access? Do pets have to stay on leashes at all times? Are there locations nearby that have pet food available? Are there pet-friendly parks nearby?
4. If you want your pet to be more fully integrated into your vacation, consider renting a pet-friendly house instead of a hotel. A good place to search for pet-friendly houses to rent is via Airbnb.
5. If flying to your destination, traveling with pet food can be very cumbersome. We recommend that you have pet food delivered to your rental/hotel room on the same day you want to arrive or that you find a store that sells pet food close by so you can pick some up on the first day of your trip. If you also have travel insurance, some services, such as our travel coverage, will have 24/7 concierge lines that can help with these sorts of questions.