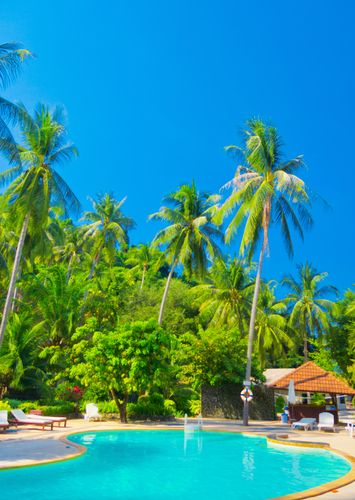 Planning that last minute summer getaway? Check out the tips that our expert team here at Protect Your Bubble has curated to ensure a successful, satisfying, and stress-free vacation:
1) Consider Off-Peak Destinations: Yes, we all love Hawaii and the Bahamas but if you're looking to avoid the crowds, think outside the box! Minimal research can result in maximum savings and an equally as gorgeous getaway sans the crowds and chaos. Some hints: Scottsdale, Arizona if you want to stay stateside; Belize if you're looking to get tropical.
2) Check for Deals and Discounts: Planning last minute trips is often the best way to go, as you can take advantage of all the last minute deals and discounts that pop up. Sites like Travel Zoo, JetSetter, Kayak, Hipmunk, and many more, are perfect for staying apprised of the latest travel offers and promotions, allowing you to book just a couple weeks out, without paying a fortune. And, be sure to consider flight and hotel combination packages to add that extra ease and cost saving.
3) Check the Forecast: This can obviously be tough when booking ahead, but there are plenty of ways to gauge the type of weather to expect, including checking out previous years' reviews and forecasts. Choose a place with consistently nice weather during your travel time to increase the likelihood of enjoying some fun in the sun. If you're like most and spend the majority of your time indoors at work, the last thing you want is to be cooped up on your long awaited vacation, due to bad weather.
4) Travel with Ease: One way this can be achieved is by avoiding peak travel times, allowing you to surpass traffic, lines and irritation. Also, make sure you check-in online, reserve a seat, and allow yourself extra time at the airport, as there's no reason to add extra stress or run the risk of getting bumped from your flight. And finally, know baggage limits, as there's nothing worse than getting slammed with outrageous baggage fees for an extra inch or pound; airlines differ in their regulations, so make sure you know what you're dealing with to avoid starting your trip with an unnecessary extra cost.
5) Get Travel Insurance: But don't sell yourself short with a basic travel insurance plan– consider one with specialized concierge services. This exists? It does with Protect Your Bubble's travel insurance plan, which includes the obvious benefits of lost baggage reimbursement and cancellation benefits, in addition to city guides of 10,000 destinations worldwide, restaurant bookings, arranged golf outings, tee times, and much more.
6) Rent a Car: Avoid putting miles on your car or taking shuttle buses by renting a car and easily exploring the attractions around your travel destination! Protect Your Bubble can help with rental reservations, roadside assistance, in addition to covering up to 35k in accident damage per trip. We need to make it more clear that we offer insurance for rental car itself.