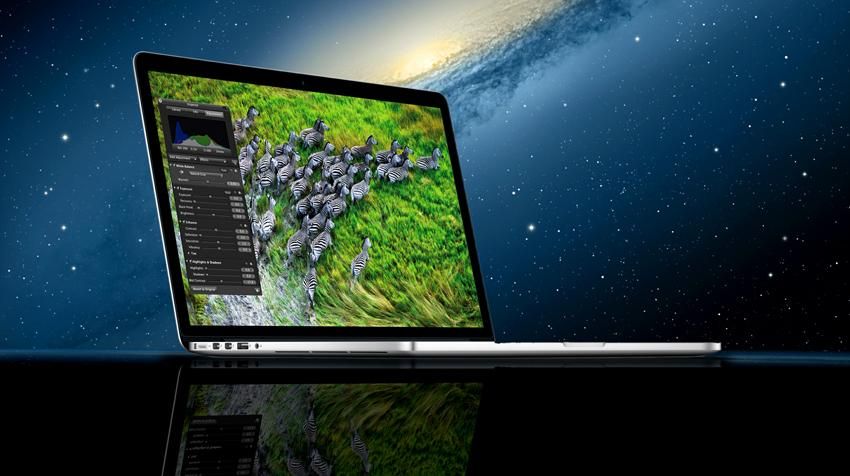 The new Macbook Pro with Retina Display debuted last week at WWDC in San Francisco and, as expected, it has the technology community drooling. If you're like us, you likely can't wait to get your hands on one. But do you really need it?
Well, that depends on the kind of person you are and what you plan on doing with it. It's important to remember that Apple is a premium brand and they make premium products. Premium products come with a premium price. The new Macbook Pro with Retina Display is no exception starting at $2,199 – over $1,000 more than their entry-level laptops.
Pro means professional so unless you plan on doing some serious video editing or working with the latest graphics software, you might want to consider a different Apple laptop. However, if you like to have the latest and greatest toys and you can afford the price, well, then you are one lucky person because you'll have yourself the greatest personal computer on the planet. No doubt.
The Macbook Pro with Retina Display is a beast. The screen has the highest resolution of any laptop on the market (2880×1880), it's faster than any laptop out there and it's almost as thin (.71 inches) as their highly publicized Macbook Air brand. The resolution on the screen is so sharp that your eye can't even see the individual pixels. Now that sounds like some Apple marketing speak but it really is true. Ask anyone who has used a New iPad in comparison to an iPad 2, and they'll likely tell you that it's impossible to go back. It's like taking off a pair glasses – everything just seems fuzzy.
So if you're planning on buying this new pricey gadget from Apple, make sure that you protect it!