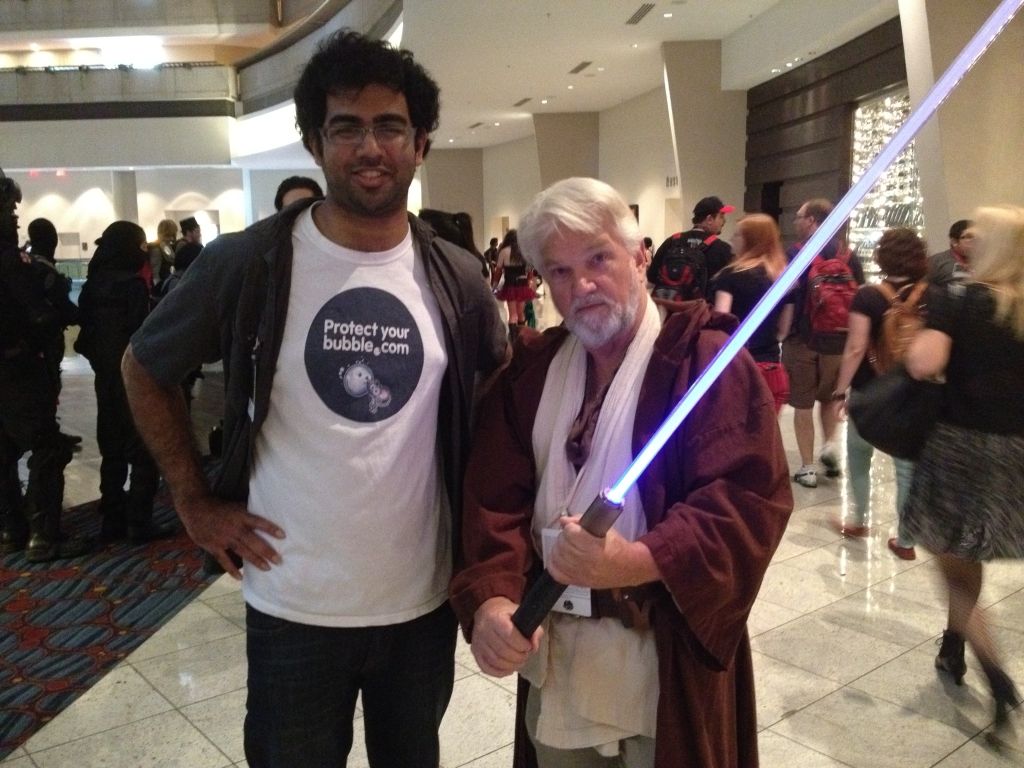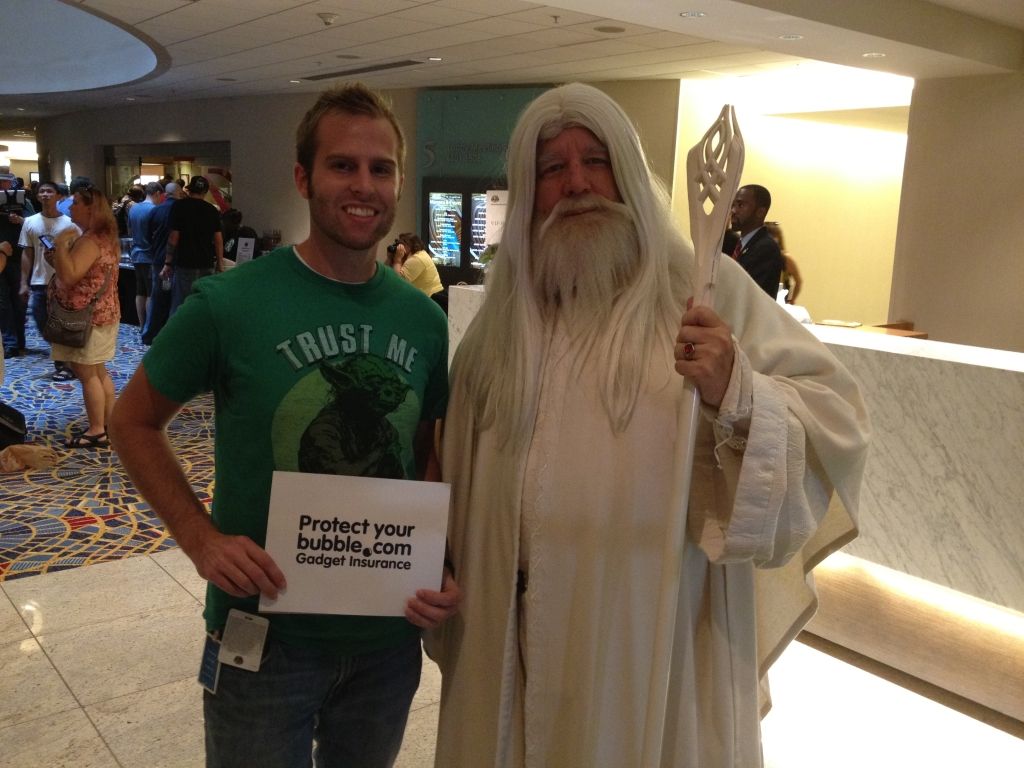 Attention Dragon*Con fans: the highly anticipated convention is FINALLY here!  Meet Vivek and Kyle from PYB who where rubbing elbows with superheroes earlier today at the festival!
 
In addition to the science fiction, fantasy and comics side of DragonCon, Protect Your Bubble shares tips on what attendees should bring, as well as reminds festival goers that there will be plenty of gadgets to be ogled over this weekend.
1. Gaming: New games for popular game consoles will be on hand. Rec Room Masters will be on sight to show how folks can convert a room in their house into the ultimate Game Cave. From full-sized arcade games to home console sets and computer games, Rec Room Masters will have plans to maximize the space and entertainment factor in the Game Cave.
2. Astronomy Workshop: So what's out there really? This one-day workshop is free and covers stargazing, physics and other space sciences. While it's mostly aimed at writers and science fiction editors, everyone is welcome to attend. Subjects to be covered are the fundamentals of light, gravity and scale, planets, stars, galaxies and cosmology. What's learned here will give amateur astronomers a better idea of what they are seeing in their telescopes.
3. Benjamin Radford Scientific Investigation Workshop: Radford, a research fellow eight of the Committee for Skeptical Inquiry and deputy editor of Skeptical Magazine, delves into ghosts, Bigfoot sightings, crop circles and miracles. Are those images taken with digital cameras really ghosts? What about the voices found later on digital recording devices? The goal is better understand the mysteries and the devices used to investigate them.
4. Pictures: Attendees need to be ready for all the photo opps of the costumed people and celebrities who are sure to be in attendance. Whether a dedicated camera or the camera function in a smartphone or tablet is used, convention goers should ensure that the batteries are fully charged.
With so many people running around and so much to do, it's going to be easy to set down one's phone or camera and lose it. What about the new games and consoles folks invest in from Dragon*Con? Protect Your Bubble offers gadget extended warranties on items like laptops, game consoles and cameras, as well as gadget insurance for smartphones and tablets. Visit ProtectYourBubble.com for a quick two minute quote.